---

Order Gift Cards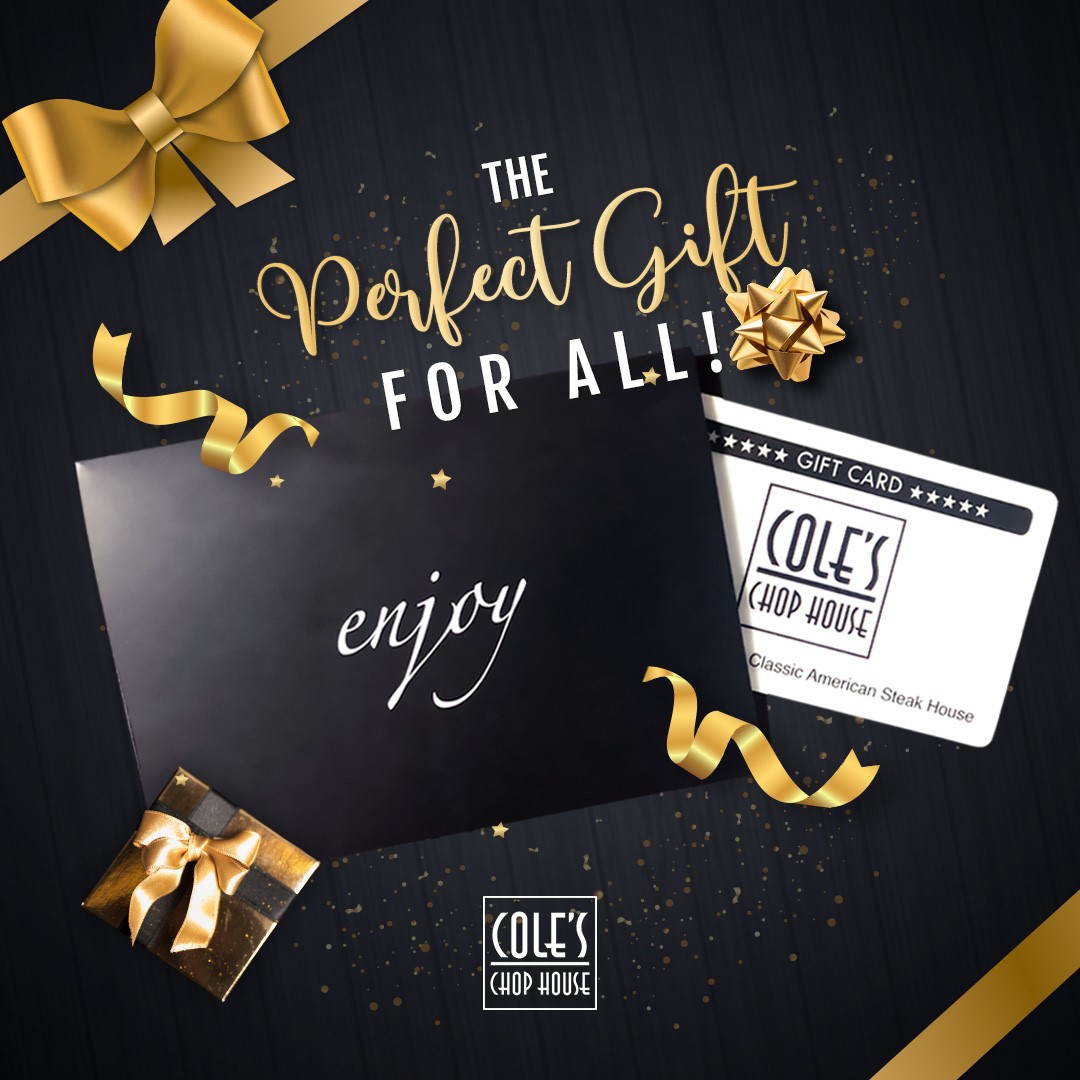 Treat your friends and family to the Cole's Experience.
Purchase your Electronic Gift Cards online now:
To get a physical card in the mail, use the from below, or order in person.
Orders will be mailed via USPS.
* - Denotes Required Fields
You can make your reservation from here.
Close