---

Order Gift Cards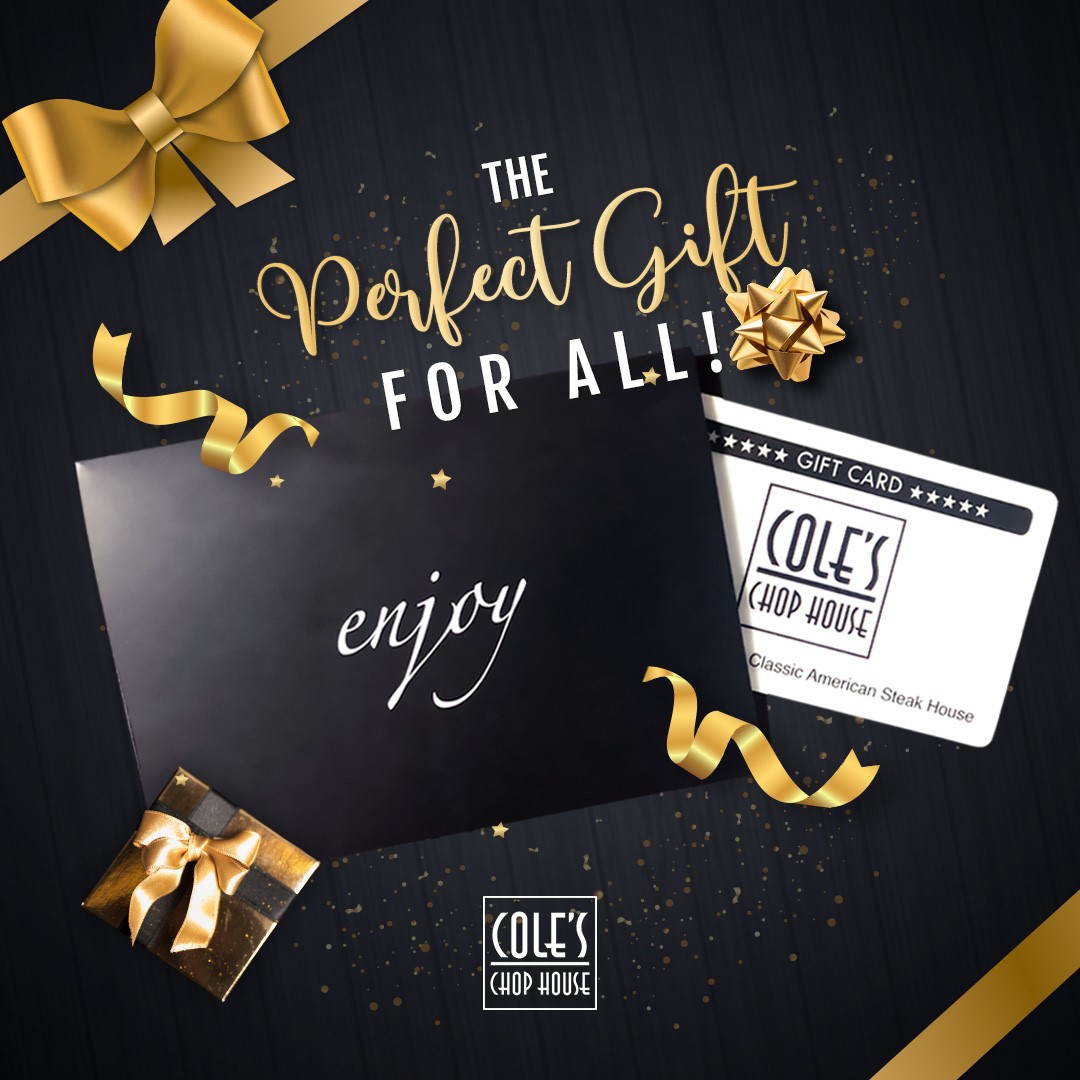 We've got you covered this Holiday Season!
Treat your friends and family to the Cole's Experience.
Purchase your gift cards today below, by phone (707-224-MEAT), or in person.
Our elves will be standing by 12/16-12/24 (Mon-Fri) from 12:00 P.M. - 4:00 P.M.
Stop by and purchase in person, otherwise online and phone orders will be mailed via USPS.
Cheers to an amazing holiday season!
* - Denotes Required Fields